Schumann Resonator - DIY Paradise
Below is EarthSafe Device website brief explanation of Schumann Resonance
What is Schumann Resonance? Schumann Resonances are quasi-standing electromagnetic waves that exist in the Earth's 'electromagnetic' cavity (the space between the surface of the Earth and the Ionosphere). Like waves on a string, they are not present all the time, but have to be "excited" to be observed. They are not caused by anything internal to the Earth, its crust or its core. They seem to be related to electrical activity in the atmosphere, particularly during times of intense lightning activity. They occur at several frequencies, specifically 7.8 (strongest), 14, 20, 26, 33, 39 and 45 (weakest) Hertz, with a daily variation of about ± 0.5 Hertz. So long as the properties of Earth's electromagnetic cavity remains about the same, these frequencies remain the same. Presumably there is some change due to the solar sunspot cycle as the Earth's ionosphere changes in response to the 11-year cycle of solar activity. The resonant properties of this terrestrial cavity were first predicted by the German physicist W. O. Schumann between 1952 and 1957, and first detected in 1954. Depending on your point of view, living beings either evolved in this natural electromagnetic environment or were created with Divine Intelligence to live in harmony with it. One thing is certain: Since life began, the Earth has been surrounding all living things with this natural frequency pulsation. Many experts believe that the wide spectrum of artificial man-made EMF radiation masks the natural beneficial frequency of the Earth. Electropollution may cause us to feel more stressed, fatigued and "out of balance." Laboratory research has shown that exposing living cells to the Schumann Resonance had the effect of "protecting" them from ambient EMFs, allowing the cells to increase their immune protection, and decrease the absorption of depression-inducing chemicals. Some researchers believe that by producing a 7.83 Hz pulse with a field generator (Schumann device), we can counter the effects of the irritating manmade fields. By replicating the Earth's natural rhythm, we may be providing ourselves (at least in our immediate vicinity) with a more healthy environment.
This following extract is from Acoustic Revive website.
Audio equipment

By generating the Schumann Resonance with the Acoustic Revive RR-77 RR77, there is an effect that it neutralizes electromagnetic waves generated from an audio equipment and external harmful radio waves. When interference of electromagnetic waves and radio waves that exist among equipment disappears, it becomes possible to reproduce clearer music, improves S/N ratio and the distortion is reduced.


Listening room
Also, by generating the Schumann Resonance with the Acoustic Revive RR-77, there is an effect that neutralizes harmful standing waves, and has the effect of improving the viscosity of the air in the listening room. The sound is audibly improved with the RR-77, and the depth/resolution of the sound is increased signficantly.

Listener
It has been established medically that generating the Schumann resonance activates the cellular immunity. And it is also said that the Schumann resonance produces relaxation effects, and the attentiveness is raised greatly. You can hear the details of the sounds that could not be heard before, when using the Acoustic Revive RR-77.
There are various Schumann resonators available in the market for two main applications, health or audio. I am using them for both applications. I recently installed one Schumann resonator in my son's bedroom that is full of electronic devices. After a week, I asked him about his experience with the resonator. He jokingly replied that it is no good because he now finds it difficult to wake up. He is finally getting a good deep sleep. I have several units of the Schumann resonators installed in my dedicated hifi room. The benefits of the resonators in my room are quite similar to that described in my post here, 
Sound of Jitter
I have been using the Schumann Resonators made by Mr Yeo of DIY Paradise. This is another Malaysian made audio device which I am very proud to use. The DIY Paradise Schumann resonator now comes with an attractive casing which will certainly score high marks in the WAF, wife's approval factor. Do buy a few units as it is good for both Audio health and physical health. This is the DIY Paradise web site about their Schumann resonator, HERE 
You need to contact Mr Yeo directly if you want to purchase the Schumann resonator. He doesn't advertise his products for sale. He is truly a hifi enthusiast not commercial.
The previous casing at top.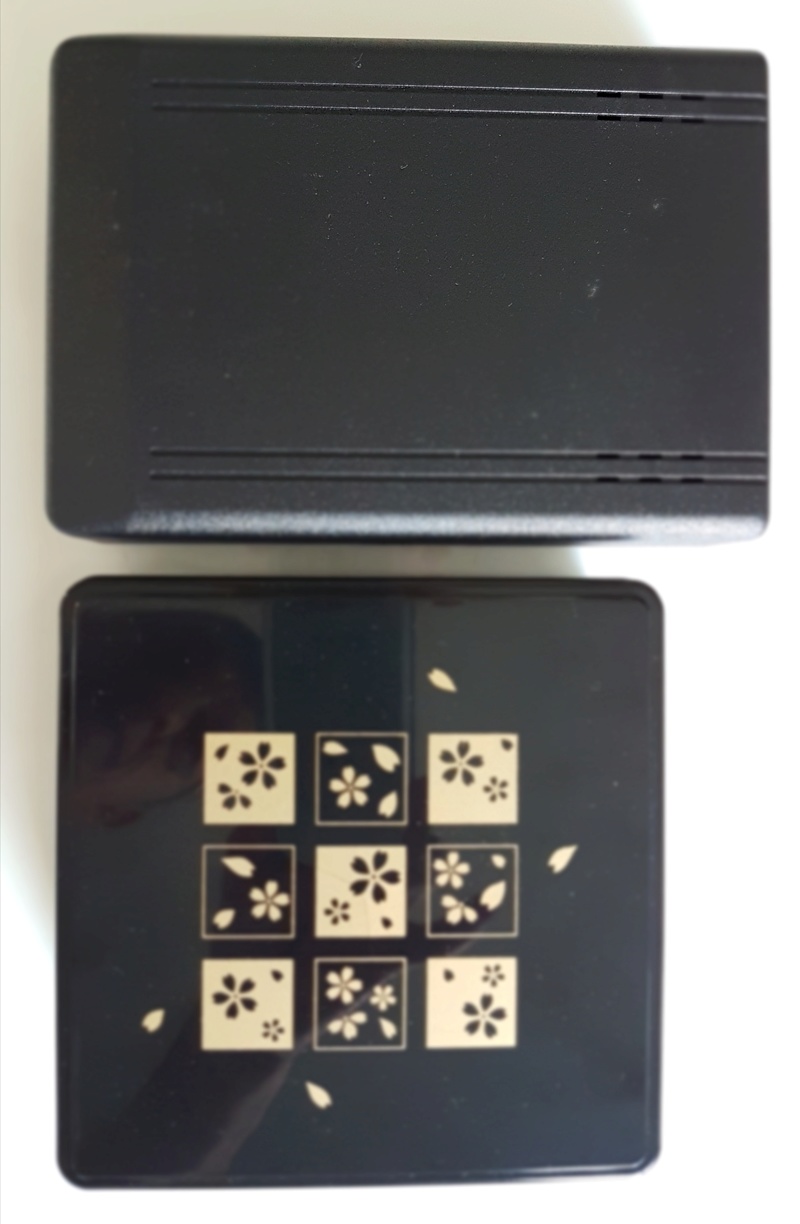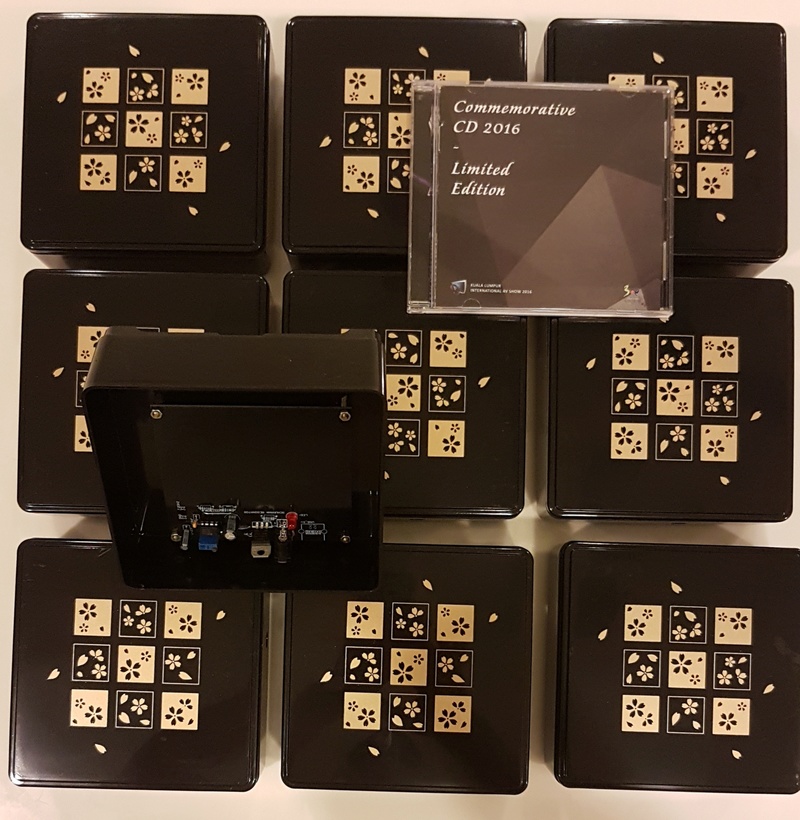 My stash of the Schumann resonators in the new casing, similar size as a CD jewel box.

DrWho

Frequent Contributor





Number of posts

: 351


Age

: 65


Location

: SS3 Petaling Jaya


Registration date :

2009-10-05

Character sheet
Source(s):
Amplification:
Speakers: Genelec


Mr Yeo can be contacted at
yeo@diyparadise.com

DrWho

Frequent Contributor





Number of posts

: 351


Age

: 65


Location

: SS3 Petaling Jaya


Registration date :

2009-10-05

Character sheet
Source(s):
Amplification:
Speakers: Genelec


Based solely on Dr Who recommendation, I bought a unit of the Schumann Resonator unit from Mr Yeo of Diyparadise.  Mr Yeo was kind enough to deliver directly to me as he was just a few minutes away from my place.  I installed the unit the next day and what can I say! The difference is immediately heard in terms of clarity, bass density and particularly the separation of instruments into their well defined places.  And of course, the well documented better soundstage, I mean much better soundstage.  Closing my eyes, its  much easier to imagine the musicians playing in your room as if by some miracle they have been teleported there!
Within a couple of hours I have ordered another unit and has convinced two friends too to buy this locally made version of the Schumann Resonator. Need I say more?
Many thanks to Dr Who and to Mr Yeo.

foomarnhing

Regular





Number of posts

: 89


Age

: 60


Location

: Malaysia


Registration date :

2009-01-20



Hi Foo,

I am so pleased that you find DiyParadise Schumann resonator to be effective in your hifi system.
This is a case for The More The Merrier, for I have 11 nos of the resonators installed in my dedicated hifi room.

DrWho

Frequent Contributor





Number of posts

: 351


Age

: 65


Location

: SS3 Petaling Jaya


Registration date :

2009-10-05

Character sheet
Source(s):
Amplification:
Speakers: Genelec


Similar topics
---
Permissions in this forum:
You
cannot
reply to topics in this forum