Event:
Crate: Musika 
Venue:
The Gasket Alley (opposite Jaya One), Section 13, Petaling Jaya, Selangor
Date:
April 1 (Sunday), 2018
Time:
3- 9pm
Admission:
Free, above-18 event
MUSIC collector, are you? Then you will want to check out
Crate: Musika
at The Gasket Alley in Petaling Jaya this Sunday (April 1, and no, this is not a prank). The event, now in its fourth edition, targets music collectors who relish diving into bins hoping to find some priceless treasured recording on LP or even CD.
Touted as Malaysia's only annual independent music market and organised by a collective of music enthusiasts,
Crate: Musika
will feature more than 30 vendors, most of them private collectors offering a variety of music from pop, rock and punk to hip hop, new wave and jazz. Oh, don't be surprised if you spot the occasional cassette tape.
"Crate: Musika is just the place for music lovers. You can wear your music obsessiveness as a badge of honour," says Nurul Jannah, one of event's organisers.
According to her, thousands of LPs - from new titles to RM10 bargain-bin delights - will be on sale. Limited edition cassette releases, a variety of used CDs, merchandise (T-shirts, patches) and vintage turntables are also on the list.
Those participating include indie vendors and collector groups like Sputnik Rekordz, Shiny Happy People, Payola Records, Soundscape Records, Antiq Book Depot, Gee Amcorp, New Leafz Records, SK Vinyl, LP Freak Store, Amused To Death, Badmotorfinger and Effloresce Records.
"There is a special selection of British indie rock on vinyl ready to drop at
Crate: Musika
. So brace yourselves and your wallets," says Sputnik founder Naza Mohamed.
Payola Records chief Zaid Omar is also looking forward to introducing the homegrown boutique label's releases to the masses.
"We are putting out as many Payola new releases and catalogue titles. It's chance to introduce ourselves. As a local indie label, a platform like
Crate: Musika
is most helpful," says Zaid.
For entertainment while you browse, dig or try to wrest an LP from another music fan who got there a nanosecond before you, vinyl deejays Disko Santan, Ruud (Public School), Olympic Diggers, Alijo, KidG and Xu will be spinning tunes.
Miss this and weep.
Photos courtesy of All Is Amazing: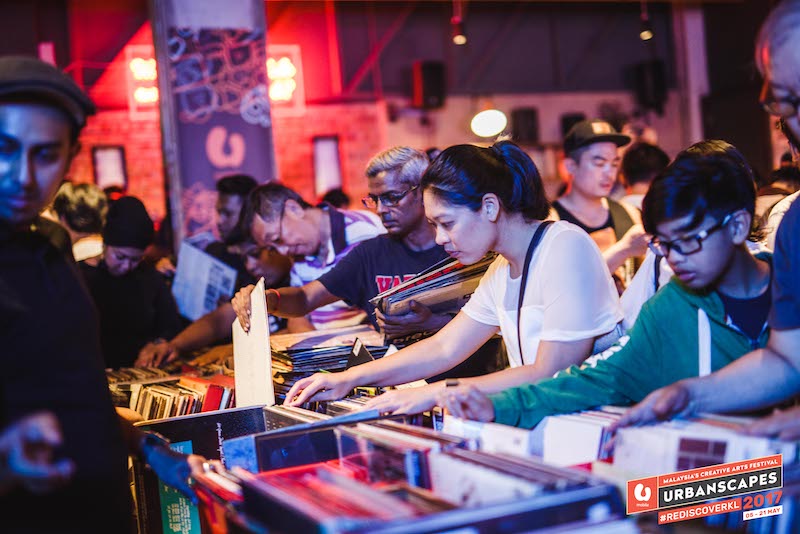 Similar topics
---
Permissions in this forum:
You
cannot
reply to topics in this forum